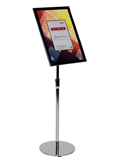 See Our Other Videos >
| | | |
| --- | --- | --- |
| | Contact Us | |
| | | |
| --- | --- | --- |
| | Search | |
| | | | |
| --- | --- | --- | --- |
| | TERMS & CONDITIONS | Location:Home > TERMS & CONDITIONS | |
* Methord of payment:
We just accept payment made by T/T ,Western union or Money gram.

* Delivery Time

All delivery times are in business days and do not include weekends, holidays or scheduled closings Holidays and scheduled closings are posted approximately 7-10 days in advance of the closing
* Shipping:

Yakric crafts try every effort to arrange the most suitable delivery for you: via DHL, UPS or Fedex . If you have a preferred carrier, we will make every attempt to comply, however, a handling charge may be applied. All shipping and handling charges are born by the customer. When we receive your purchase order, we will be glad to provide a freight estimate for your order. This is only an estimate and the Customer are responsible for all actual freight charges incurred.
* Damages:

All products are carefully packaged with bubble wrap protection and enclosed in industrial quality cartons. We take every precaution in packing and despatching your order but cannot accept responsibility for goods damaged in shipment. But If you receive a shipment with obvious carton damage, do not accept it.

The carrier and shipping company are responsible for damage in transit.

1. DHL or FedEx damage: If you discover damage after opening package, call DHL or FedEx for an inspection. Save all packing information.

2. Sea freight damage: All shipments are insured against damage in transit. It is the Customer's responsibility to count and inspect all cartons on receipt of goods, note any visible damages, and file all freight claims. When a carton is visibly damaged upon arrival,takes photo of the packaging carton,. contact Yakri crafts immediately and save all packaging materials.
* Claims:

You must file a claim with the carrier within 7 days of signing for freight. We will be glad to assist you in the process. It is important to open all cartons immediately to be eligible to file a freight claim.
* Returns and cancellations:
If you are not satisfied, you may return your order for a refund within 10 days after receiving the delivery. Products must be returned in the same condition received to qualify for a full refund. Yakri crafts are not responsible for shipping charges on any returns. Orders may be cancelled prior to production. Returns will be accepted within 15 days after receipt by the customer. You will need to obtain a return authorization before returns will be accepted. Custom orders may NOT be returned. Large quantity returns will be subject to a 25% restocking fee.